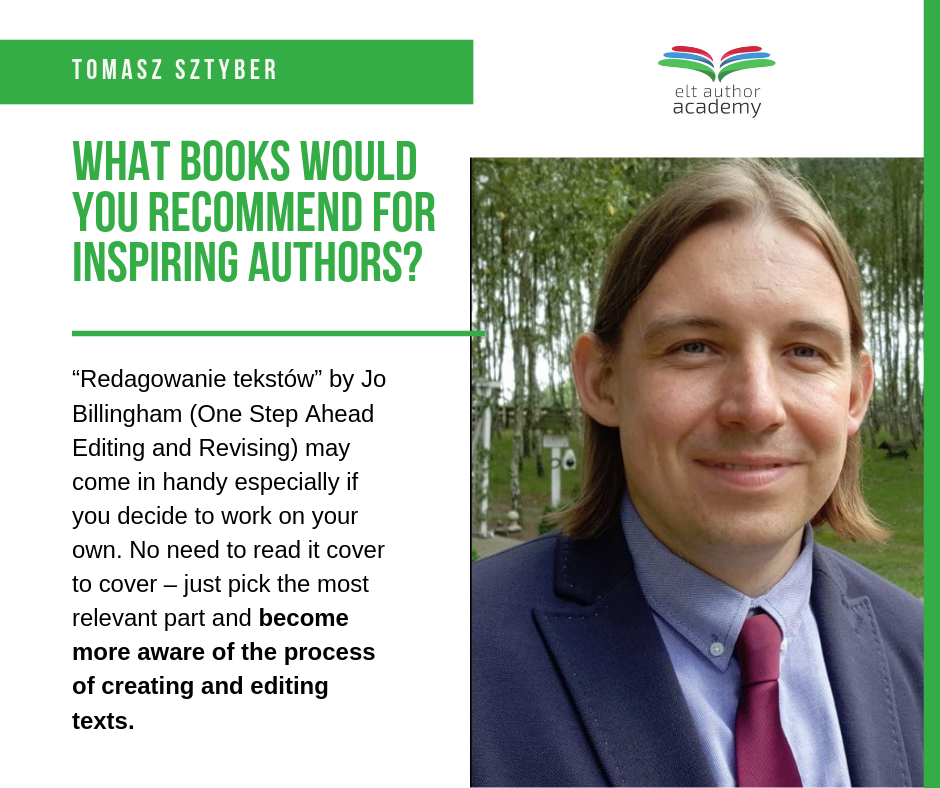 is a graduate of Warsaw University where he completed his MA in linguistics. Since the graduation, he has worked as an examiner at the University Council for the Certification of Language Proficiency, upper-primary teacher and author of teaching materials. For over a decade, he was part of the Macmillan team in Poland as a commissioning editor in charge of several, major, highly successful coursebook titles. Since 2020, he has taken on the multiple role of being a manager, author, and editor for a huge publishing project with the Early Stage School of English. 
Why did you decide to include your sessions in the programme of the academy?
Authors are sometimes like lonely samurai warriors – they fight against deadlines, school assignments, teacher training sessions, fatigue, stress and … editors! Having worked with many 'warriors' throughout past 10 years, I've come up with a unique code of conduct for all authors – Author's Bushido. It's a set of guidelines that will help to avoid most common mistakes and get your ELT materials to the next level. I'd like to share it with you now so here I am! 
What advice would you give to aspiring authors?
My advice is simple and as old as the hills yet authors sometimes forget about this universal pattern. Always start from planning. Revise the plan. Only then should you start creating short sequences of tasks. Always test them first – on your students or ask other teachers to use them in class. Always proofread the tasks. Never assume the tasks are perfect. Be flexible and prepared to do some rewrites. Learn to like your editor 😉