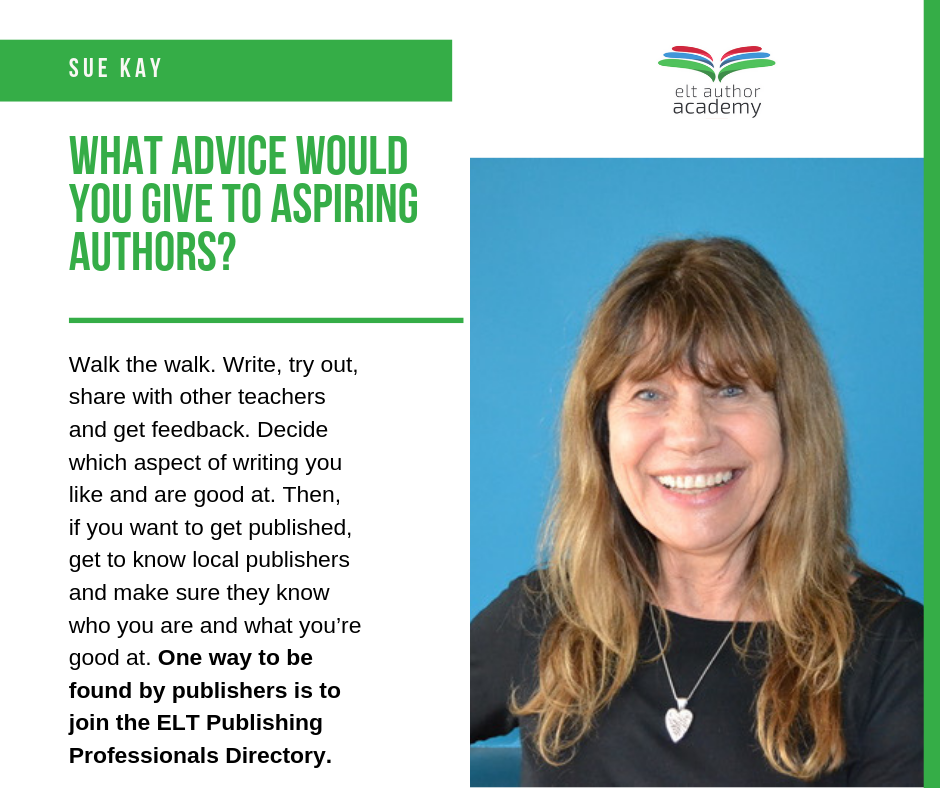 Sue Kay has been working in ELT since the early 80s and has been an author for the last 25 years. Her first publication was the Reward Resource Packs published by Heinemann. With co-author Vaughan Jones she has written Inside Out and New Inside Out for Macmillan, Upper Secondary course Focus for Pearson and has most recently written the lessons that accompany the video strand in Language Hub, Macmillan. Sue is one of the co-founders, along with Karen Spiller and Karen White, of ELT Teacher 2 Writer who publish books that train teachers in the craft and skills of ELT writing.
Why did you decide to include your sessions in the programme of the academy?
ELT teacher 2 writer and Author Academy are on the same wavelength – our aim is to share experience and advice from established ELT writers in order to help people to develop their ELT writing skills. 
Where do you get your inspiration as an author/editor from?
Inspiration has come from all sorts of sources over the years – from colleagues (both teachers and editors), students, speakers at conferences, published materials, the world around us!